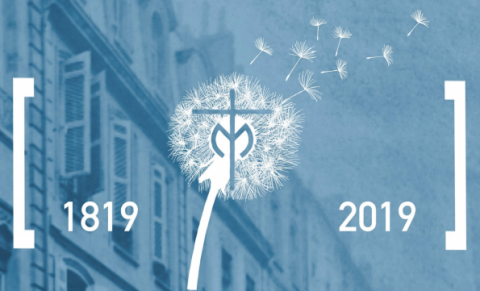 See these resources and information from the Society of Mary's General Administration that inform and commemorate 200 years of Marianist education.
On November 3rd, 1819, the Society of Mary officially began teaching its first group of students in a school they opened in Bordeaux. Therefore, on this November 3rd, we celebrate 200 years of Marianist education.
To celebrate this 200th anniversary of Marianist Education, the General Administration of the Society of Mary is encouraging people to learn more about Marianist Education, the history of Marianist Education, and what the Marianist Educational approach is.
As a result, we are sharing some resources from the SM General Administration, which you will find attached below. These documents are:
A two page letter from Brother Maximin Magnan, who is the General Assistant for Education in the Society of Mary. This letter announces the bicentenary of Marianist Education and encourages commemorating this anniversary.
An article from the SM General Administration that gives some historical background about Marianist Education, how it developed, and what the Marianist approach to education is
A collection of quotes about Marianist Education from various sources
We also have assembled a bibliography of resources--particularly books and articles--about Marianist Education, which you can access by clicking here. This bibliography includes some works in our library and some works that are available on our website (either as a free article or book for purchase). 
We hope these resources will be helpful, especially for Marianist educators!