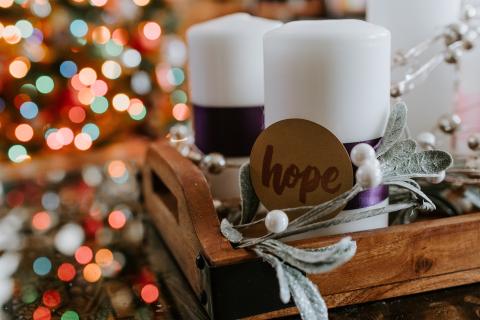 This podcast features a Scripture reading, reflection questions, and soothing music to lead you deeper into prayer on the Immaculate Conception.
Listen in the mini-player below.
Be sure to listen and subscribe wherever you get your podcasts.
Published on 8 December 2017. Hosted and produced by Gabby Bibeau, FMI from the North American Center for Marianist Studies (NACMS). Gospel narrated by Tom Redmond, SM. Scriptural reflection taken from an essay in the monograph "The Promised Woman" by Larry Cada, SM. Closing Prayer by Paul Landolfi, SM in Until Christ Be Formed in You.
Music Credits in order (all used with permission under Creative Commons License):
"Emmanuel" by Jon Sayles
"The Curious Roe" by Axletree
"Falling, Falling" by Podington Bear
"Meditation Impromptu" by Kevin MacLeod
"Angelus Chant" by The Mark LaBelle Schola