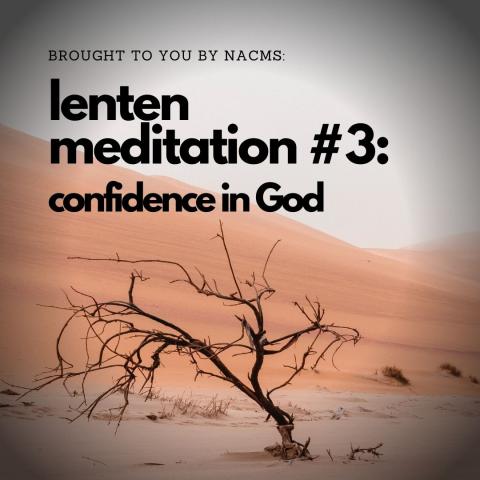 This is the third episode of our Lenten series of meditations.
As we meet the halfway point of the Lenten season, we may begin to experience doubts about our commitments and promises. Lent is a long season where we seek to become more fervent and purify ourselves, even as we continue to buffeted by the cares of our world. Yet, as Jesus reminds us, we don't have to worry about our lives, for God will always be there for us. Therefore, how can we increase our faith and confidence in God?
This is the third in a series of podcasts that are meditations for Lent. Each podcast features a Scripture reading, Marianist reading, and guided reflection, all related to a Lenten theme. Today's theme is Confidence in God. We hope these podcasts can supplement your life of prayer, fasting, and service this Lent. Sit back, relax, and enjoy spending time with your God.
Listen in the mini-player below.
Be sure to listen and subscribe wherever you get your podcasts.
Published on 5 April 2019. Hosted and produced by Gabby Bibeau, FMI from the North American Center for Marianist Studies (NACMS). Scripture read by Tom Redmond, SM. Music featured in this episode (all used with permission under Creative Common License):
"Holding Hands" by Podington Bear
"Cotswold Snow" by Axletree
"Surface Tension 03" by Podington Bear
"Solage" by Blue Dot Sessions
"Chrysalis" by Podington Bear