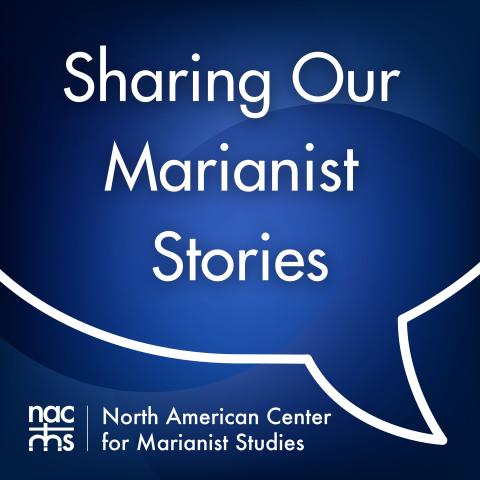 Lay Marianists Abby Lisjak and Elizabeth Abrams offer their perspective on the Marianist Family as young lay Marianists. Abby is graduating from the University of Dayton in May, and Elizabeth graduated last year. Listen to their reflections on how their community--the Hearth Community--plans to live out their commitment past graduation, as well as their thoughts on Mary. Recorded during the Marianist Lay Assembly in July 2017.
Available on nearly all podcasting apps, our YouTube Channel, and through the embedded podcast player below.
Published on 9 March 2018. Hosted by Patti Gehred and Gabby Bibeau, FMI from the North American Center for Marianist Studies (NACMS). Interviewed by Juliet Fromholt. Editing by Gabby Bibeau, FMI. Music: "Travel Light" by Jason Shaw (used with permission via Creative Commons License; see more of his work at http://audionautix.com/). Special thanks to Juliet Fromholt from WYSO Public Radio of Dayton, OH.