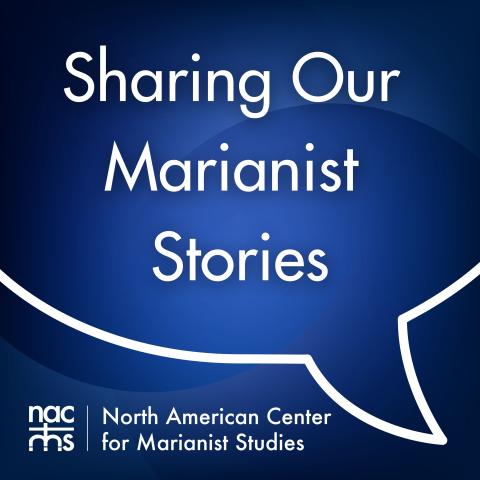 In this episode, Patti and Sr. Gabby discuss one of the few writings we have by Marie Therese: an act of self-offering she wrote to God in 1797, signed in her own blood. This document details how Marie Therese offered herself as a "victim in expiation of the crimes of the Revolution." We talk about what this self-offering meant, what the crimes of the Revolution were, and how, despite Marie Therese's courage and (seeming) fearlessness, she actually struggled a great deal with anxiety and self-doubt. 
Available on nearly all podcasting apps, our YouTube Channel, and through the embedded podcast player below.
Keep scrolling down this page to read the portions of her self-offering we read on the podcast. You can read the entire letter on page 30 of this PDF by clicking here.
Excerpt of the letter read in the podcast:
I sincerely renew the offering I have made of myself to be his victim. I wish to live this way all my life and to be his victim in every possible and imaginable sense of the word. I agree to the immolation of every particle of my being with a view to his good pleasure alone and his glorification as my Creator.

Without personal interest I offer him my entire self, my tastes, my inclinations...From my offering I exclude nothing. I abandon myself to him. His glory is the only good I desire. Unworthy creature, miserable, proud, downright sinner that I am through the blackest ingratitude after so many benefits, I still dare to tell him I wish to belong only to him! I know very well that of myself I can do nothing; but God, who has brought me into existence, is all-powerful. God gives me the desire or the wish, however weak, to bow to the blows of his justice; but if any illusion yet lurks in what I am writing here, may this infinitely powerful God, this Father infinitely good, turn it to his glory. May he thwart my enemy and convert to his utter confusion all the foolish fancies with which he would wish to envelop me. If my imagination or my passions are taking the place of proper sentiments in me, may God destroy, stifle, and banish these futile phantoms...

God, you know what I am. You know better than I the depth of corruption which defiles everything I do. You also know the . . . (I am at a loss for the right term) that is making me write this. You know that it seems to me, at least, I would sign it with my blood. But you also know that illusions haunt me, my pride constantly deceives me and I imagine the sentiments with which it inspires me to be my own. Who will deliver me, who will cure me, if not you, O Lord? Do you not wish me to turn to you? Then give me also the grace of always desiring to address myself to you. Accept the miserable offering I am again making to you.

Deign, then, to receive this unhappy creature. Receive her as a victim, take possession of her; she is offering herself to you; she is sacrificing her life for love of you...

Here, my God, is what I wish to say to you every moment of my life. Every day I will read what I have written here. 

January 19, 1797
Published on 7 June 2021. Hosted by Patti Gehred and Gabby Bibeau, FMI from the North American Center for Marianist Studies (NACMS). Editing by Gabby Bibeau, FMI. Music: "Travel Light" by Jason Shaw (used with permission via Creative Commons License; see more of his work at http://audionautix.com/).