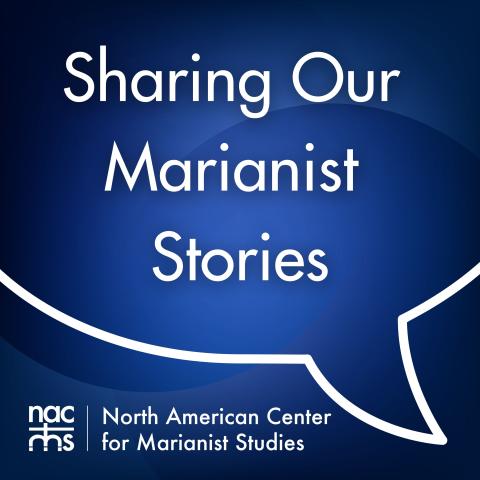 Bro. Bob Moriarty, SM has been professed with the Society of Mary for over sixty years. In this episode of Sharing Our Marianist Stories, Bro. Bob shares about his journey with the Society of Mary, experience within parish ministry, vision for the Marianist Family in parishes, and The Best of Quest, a resource he developed that NACMS has published.
Learn more about Bro. Bob and how the mantra of "expecting excellence" has impacted his life from his years at Chaminade High School in Mineola, NY in the mid 1950s until now.
The Best of Quest and a version of the presentation Bro. Bob references from the most recent Lay Assembly are available under e-publications.
Recorded on 14 Sep 2023.  Published on 27 October 2023. Hosted and edited by Mike Bennett, Media Administrator for the North American Center for Marianist Studies (NACMS).
Music: "Travel Light" by Jason Shaw (used with permission via Creative Commons License; see more of his work at http://audionautix.com/)