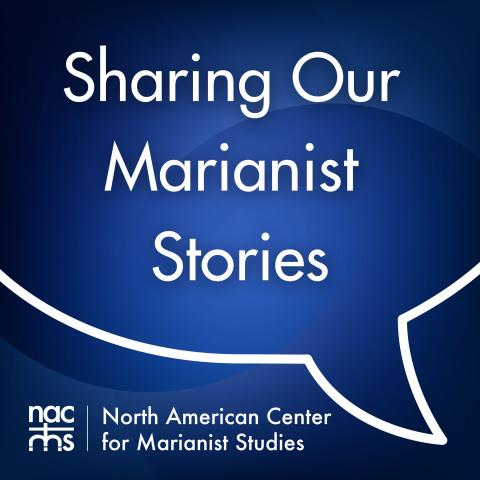 In this episode, Patti and Sr. Gabby share an interview they did with Marianist artist and photographer Brother John Lemker. Bro. John just completed 70 years of profession as a Marianist, and much of his religious life has been filled with his greatest passions: faith, science, and photography. We talk to Bro. John about his photography, how he finds God--the "original artist"--in nature, and how he combines faith, science, and art in the work he does. You don't want to miss it!
To learn more about the St. John Gallery in Dayton, OH, where a variety of Marianist brothers show their artwork, visit their website: http://www.dayton-gallery-saintjohn.org/
Available on nearly all podcasting apps, our YouTube Channel, and through the embedded podcast player below.
Recorded on 30 June 2021. Published on 14 November 2021. Hosted by Patti Gehred and Gabby Bibeau, FMI from the North American Center for Marianist Studies (NACMS). Editing by Gabby Bibeau, FMI. Music: "Travel Light" by Jason Shaw (used with permission via Creative Commons License; see more of his work at http://audionautix.com/).