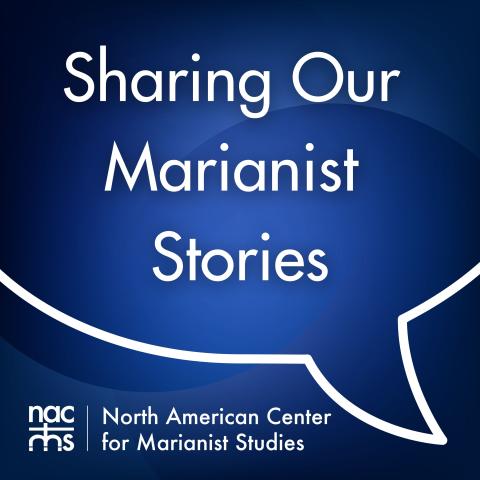 Linda Zappacosta and Brad Leger are good friends. Linda has been a lay Marianist for over 50 years; Brad is a "new kid," as he says, in the Marianist Family. Listen to Brad interview Linda about her life as a Marianist and some things she learned about God, herself, and Marianist community after her struggle with illness.
Available on nearly all podcasting apps, our YouTube Channel, and through the embedded podcast player below.
Recorded on 15 July 2017. Published on 18 February 2019. Hosted by Patti Gehred and Gabby Bibeau, FMI from the North American Center for Marianist Studies (NACMS). Recorded by Juliet Fromholt from WYSO Public Radio at the July 2017 Marianist Lay Assembly in Dayton, OH. Edited by Gabby Bibeau, FMI. Music: "Travel Light" by Jason Shaw (used with permission via Creative Commons License; see more of his work at http://audionautix.com/). Special thanks to Juliet Fromholt from WYSO Public Radio of Dayton, OH.