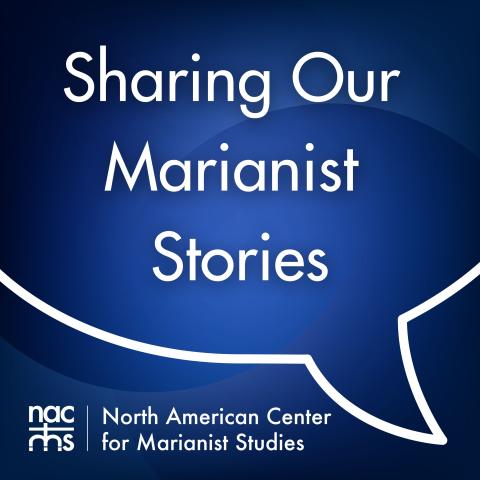 In this episode, Patti Gehred and Gabby Bibeau discuss an interview Gabby did with Rob Brodrick, who is a lay Marianist and the newly hired National Director of the Marianist Lay Community of North America (MLC-NA). Rob talks about his experience starting a residential lay Marianist community in Dayton, which eventually morphed into the Mission of Mary Cooperative, as well as how he lives the Marianist charism in his daily life as a lay person and in his new role with MLC-NA. 
To learn more about MLCNA and the work they do supporting Marianist lay people and lay communities in North America, you can visit their website here: mlcna.org
Available on nearly all podcasting apps, our YouTube Channel, and through the embedded podcast player below.
Recorded on 7 Mar 2022. Published on 30 March 2022. Hosted by Patti Gehred and Gabby Bibeau from the North American Center for Marianist Studies (NACMS). Editing by Gabby Bibeau. Music: "Travel Light" by Jason Shaw (used with permission via Creative Commons License; see more of his work at http://audionautix.com/).