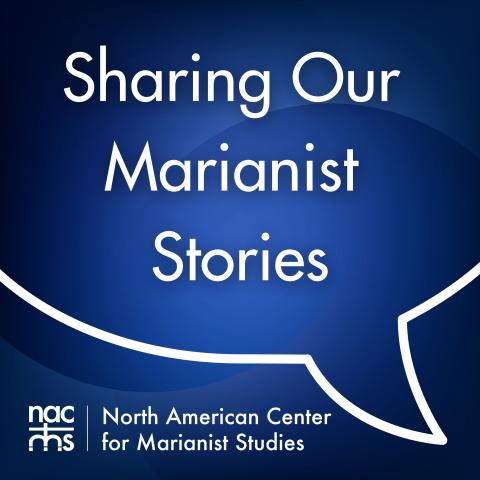 The Catholic Church's annual celebration of National Vocation Awareness Week, during the first week of November, promotes and celebrates vowed religious life. In recognition of this celebration, Bro. Mark Motz, SM and Sr. Rose Rucoba, FMI share their stories of discerning and living vowed religious life within the Marianist Family.
Their stories highlight significant influences in their discernment journeys, the blessings and challenges of vowed religious life, their current ministries, and their hopes for the future of the Marianist Family.
To learn more about discerning and becoming a Marianist Brother, Priest, or Sister, visit the Marianist Vocations Website website and email the Marianist Vocations office.
Recorded on 3 Oct 2023.  Published on 10 Nov 2023. Hosted and edited by Mike Bennett, Media Administrator for the North American Center for Marianist Studies (NACMS).
Music: "Travel Light" by Jason Shaw (used with permission via Creative Commons License; see more of his work at http://audionautix.com/)