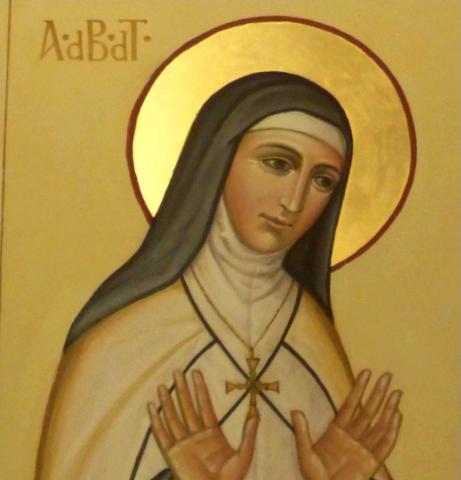 This special episode of Sharing Our Marianist Stories is in honor of the Beatification of Mother Adèle on June 10, 2018.
This episode is a re-creation--through fictionalized letters--of Adele's relationship and collaboration with her best friend, Jeanne Diché. Jeanne was also an important support to the Marianist Sisters in their early foundation years. Listen to how their friendship unfolds, even as they choose different vocations: religious life for Adele, and marriage and motherhood for Jeanne.
Available on nearly all podcasting apps, our YouTube Channel, and through the embedded podcast player below.
Published on 6 June 2018. Hosted by Patti Gehred and Gabby Bibeau, FMI from the North American Center for Marianist Studies (NACMS). Narrated by Patti Gehred. Mother Adèle voiced by Danielle Weidner. Jeanne Diché voiced by Gabby Bibeau, FMI. Script written by Patti Gehred, Danielle Weidner, and Gabby Bibeau, FMI. All music by Podington Bear, used with permission through a creative commons license.