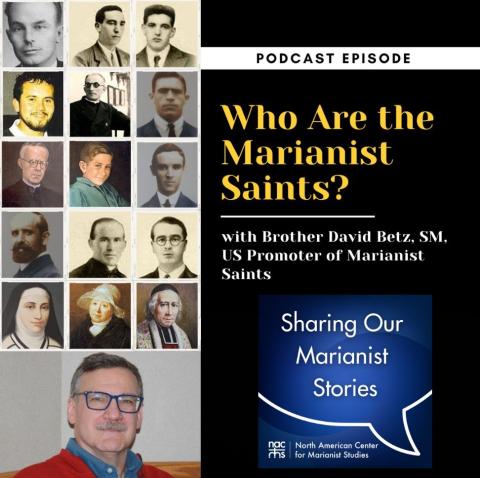 In this episode of Sharing Our Marianist Stories, Gabby Bibeau sits down with Brother David Betz to talk about his role as the promoter of the Marianist Saints in the United States. They talk about who are the Marianist religious and lay people on the path to sainthood, the process of canonization, and the possibility of a US-born Marianist having their cause introduced.
Available on nearly all podcasting apps, our YouTube Channel, and through the embedded podcast player below.
Want to learn more about the Marianists on the way to sainthood? Here's some resources below to get you started. To read Bro. David's "Marianist Moment" essays, subscribe to the monthly Family Online newsletter on Marianist.com
Recorded on 14 March 2023. Published on 10 April 2023. Hosted by Patti Gehred and Gabby Bibeau from the North American Center for Marianist Studies (NACMS). Editing by Gabby Bibeau. Music: "Travel Light" by Jason Shaw (used with permission via Creative Commons License; see more of his work at http://audionautix.com/).