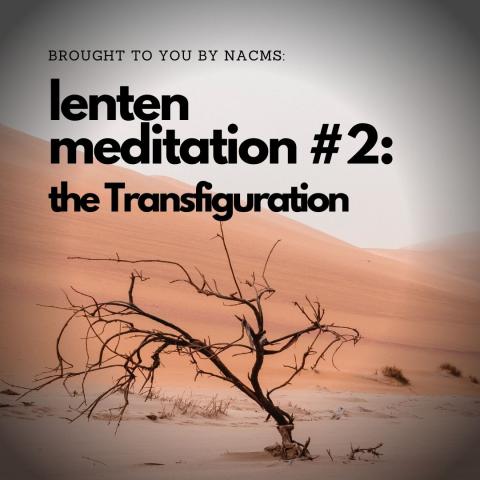 This is our second episode of our Lenten series of meditations.
In Christian tradition, the Transfiguration is one of those Gospel moments when Jesus appears to us in all his glory, human and divine. Catholics even regard this event with such high esteem that it is one of our Luminous Mysteries. Like the apostles, we cannot always fathom the exact nature of Jesus and his role before us... so how can we respond to the call to become like Him.
This is the second in a series of podcasts that are meditations for Lent. Each podcast features a Scripture reading, Marianist reading, and guided reflection, all related to a Lenten theme. Today's theme is the Transfiguration. We hope these podcasts can supplement your life of prayer, fasting, and service this Lent. Sit back, relax, and enjoy spending time with your God.
Listen below in the mini-player:
Be sure to listen and subscribe wherever you get your podcasts.
Published on 19 March 2019. Hosted and produced by Gabby Bibeau, FMI from the North American Center for Marianist Studies. Scripture read by Tom Redmond, SM. Music featured in this episode (all used with permission via Creative Commons License):
"Holding Hands" by Podington Bear
"The Curious Roe" by Axle Tree Meditation
"Impromptu 3" by Kevin MacLeod
"Calmant" by Kevin MacLeod
"Chrysalis" by Podington Bear